Parise Compressori
Ever since it was founded in 1959, PARISE COMPRESSORI s.r.l. with its two production facilities, has always stood out for its commitment and professionalism in the field of compressed air equipment.
Parise compressori continues with its objective to develop products that are more efficient and more competitive, with the Italian quality and the experience that distinguishes them from others, in order to meet the needs of increasingly focused and demanding customers.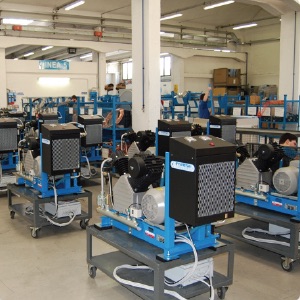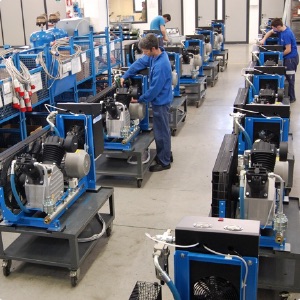 Qualità garantita
---
Test Centre
designed for testing all the operating parameters

Advanced software
specifically designed for the analysis of data collected during testing

Noise detection instrumentation
for all operating conditions and test reports for every single compressor.

MADE IN ITALY
modello di sviluppo basato sul concetto di qualità delle materie, tecnologie, professionalità nostrani
Innovazione &
sviluppo
The spirit that drives PARISE COMPRESSORI to conceive new ideas and to design new models ensures that customers are provided with extremely functional and excellent quality products.
The quality is ensured and consolidated by the ISO 9001-2008 quality management system, attained from the TÜV certification body, which is a useful and important instrument for encouraging a process of continuous improvement.